1 kg. Of flour.
1/2 l. of oil.
1/2 Kg. Onions.
1/2 Kg. Ripe tomatoes.
125 gr. Salted tuna trunk.
250 gr. green peas.
1 hard egg
20 gr. Salt.
Baking soda.
Oil.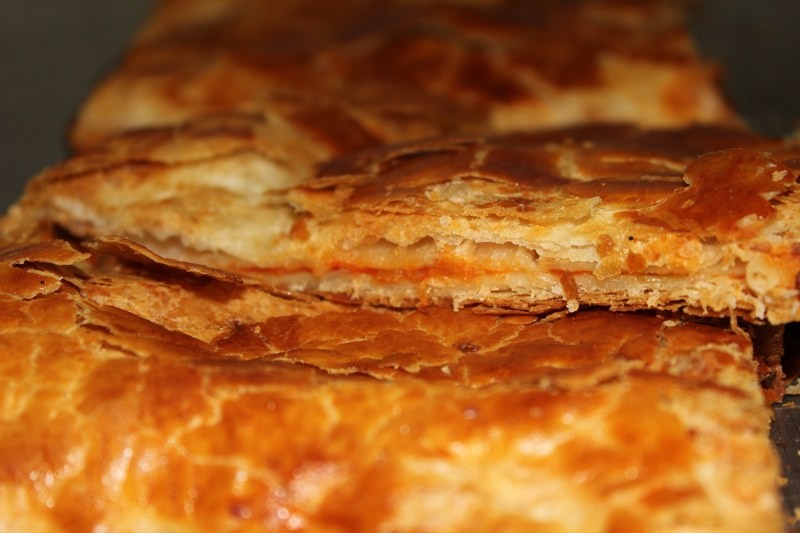 Mix flour, salt and baking soda in a bowl. Blanch with hot oil. If the dough is dry, add boiling water. To prepare the ratatouille, fry the onions, the tomatoes and add the peas and the shredded tuna. The tuna trunk is previously desalinated for three hours by changing the water. When everything is fried add a hard egg cut into small pieces. Spread a layer of dough on the previously oiled baking tray. Place the ratatouille on it and cover with another layer of dough. Bake until golden.